A domain name is basically the name of your website. It is the address used by internet users for accessing your website. Thus, selecting a domain name for your business is just like choosing the domain name of your company; it requires plenty of consideration and thought. As it will serve as your identity on the web, it is essential that you select a domain name that suits your business and is easy to promote and find. Here are some of the top tips that can aid you in choosing a good domain name:
Easy to type
Finding a domain name that can be typed easily is critical to your online success. If you opt for words with multiple spellings or use slang, it can be difficult for customers to find your website.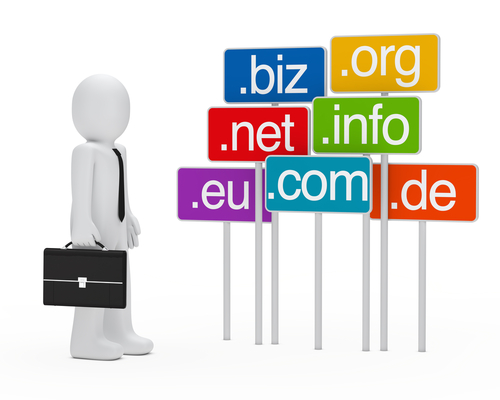 Keep it short
People have very short attention span these days so it is good to choose a short domain name because there is a chance of mistakes and errors if it is long and complex.
Go for keywords
You can choose keywords that describe your business or your products and services. This can boost your rankings on search engines, which gets you higher volume of traffic.
No numbers or hyphens
Using numbers and hyphens can cause miscommunication. Those who hear your website address may not know if you opted for the numeral or its spelling and might forget the dash. To be on the safe side, make sure you register for the different variations as well.
Focus on area
If your business is based on a specific location, you can include your city or country in your domain name. This makes it easy for local customers to find you.
Keep it memorable
As there are millions of domain names out there, it is vital for you to opt for domain names that are memorable and catchy. After coming up with a name, share it with your friends and family to get their opinion because you want a name that appeals to everyone and makes sense.
Do some research
When you have selected the name, you should do some research to ensure it is not copyrighted or trademarked or in use by another business. You will find yourself in a huge legal mess if that happens. There are lots of hosting companies and other websites that have a huge domain name database and you can use it for researching the value of your selected name.
Get a suitable extension
Extensions are the suffixes that are placed at the end of the web address such as .com, .net or .org amongst others. Some of them are used for specific purposes so you should opt for one that works for your business. The most popular extension is the .com one, but it can be difficult to obtain as it has been around for a while and may already be taken by another business.
Use these tips and you will be able to select the best domain name for your business.