Thanks to casters, moving objects around, irrespective of how heavy they are, is no longer troublesome. Well, casters are wheeled devices usually mounted on objects to facilitate smooth movement or rolling. As such, casters can be found anywhere from offices, hospital beds, shipyards, to manufacturing industries.
They come in varied sizes including very small casters for small objects to large casters for massive loads. Casters can be made from many different materials including iron, plastic, aluminum, rubber, steel, polyurethane and much more. Caster wheel material type may depend on factors such as floor type, load weight, the frequency of use, speed limitations, exposure to chemicals, and general environmental conditions.
Types of Casters
Casters can be classified as either swivel casters that use a kingpin to rotate and roll hence allowing movement in many directions or rigid casters, which comprise a fixed frame and can only roll without turning. Some common caster types include:
Locking casters: They contain fixtures that allow casters to be locked ceasing movement and rotation. Can be appropriate for hospitals beds.
Casters without kingpin: Do not have a central nut and bolt and therefore cannot roll in many directions – can be particularly durable and is appropriate for shock load work.
Selecting the Right Casters for Chairs
Yes, you don't need to buy new chairs – you can replace worn-out casters. If you are at a point where you choosing casters for your chairs, either at home or your office, you could use the following factors to help you decide: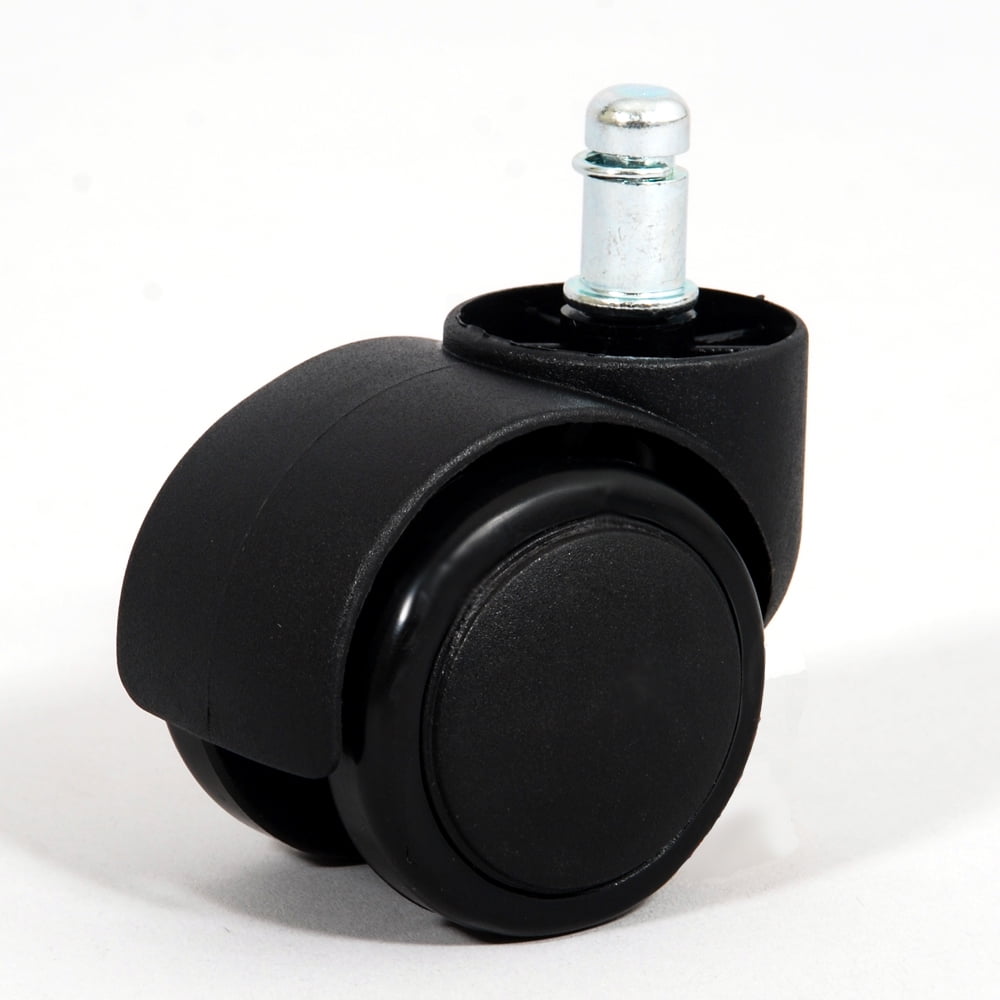 Floor conditions – different caster types will move or roll differently of specific floors. For smooth and soft floors, select hard casters and wheels, and for rough and hard floors, select soft casters. In case of gutters or rails on the floor, go for big casters so that they can quickly roll or move and not get stuck
Operating environment – it is crucial to determine where the chairs will be used. For instance, casters that will generate a lot of noise will not be suitable for an environment that needs silence. Also, if the chairs are exposed to varied environmental effects such as chemicals, it would be better to use hard or steel based casters
Size – as mentioned earlier, casters come in different sizes. Mostly, big casters are used in the manufacturing industries while in office and home settings, casters could be moderately sized. Depending on your chair type, choose a fitting caster size, big chairs would require relatively big casters while smaller chairs would need smaller caster.
Maximum weight – if chair casters are made with light materials, they can easily break down and cause hazards in the office. Hence for office chairs, large casters could distribute weight evenly and roll more easily.
Whenever you are faced with a decision to select furniture casters, it would help to consider available options and factors such as the ones discussed above. That way, you are sure to go for and get the best.